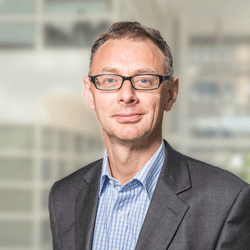 About Chris
Chartered Accountant (boring). 2 children (hard work but both now earning). Hockey player (when back allows). Runner (when knees allow). Golfer (when I can find my ball). Cyclist (when bike is mended).
Experience
Publishing: magazines and local newspapers (both with advertising emphasis), professional and academic (where content is king)
Software – development using agile technology
Business services – including 24/7 helpdesk
Web hosting – high volume consumer sites with 1.8m page impressions daily
Home care agency for elderly and vulnerable
Formal menswear shop (both hire and retail)
How I help Clients
Develop business strategies to grow top and bottom lines.
Prepare 5 year business plans with sensitivities around key variables.
Review and streamline existing financial practices and controls.
Implement management information reporting in easy to understand format.
Interpret monthly management accounts for non-financial owner/managers
Write business plans for potential acquisitions and divestments.
Co-ordinate due diligence activities and subsequent integration.
Review sales invoicing policies in order to accelerate cash collection.
Develop and monitor departmental Key Performance Indicators.
Recommend future finance resourcing requirements, and recruitment and development of existing finance people.
Support fund raising activities for both debt and equity.
Clients Say
"I now feel in control of where the company is going."
"You have had an enormous impact in so many ways, not least in keeping me sane and tempering some of my more gloomy moments!"
"Came across as very competent and a safe pair of hands."
"I'm so pleased to have found you!"
"Presented in a friendly, engaging and professional manner that made things easy to understand."
"It was great to see such a well-structured and written business plan."