The Benefits
You do not know what you don't know.  So …
You will have had a review of your finance function
You will get a clear picture of how your finance team measures up against a number of key criteria
You will learn what "best in class" looks like and the steps you need to take to get there
You will understand any shortcomings in your management information (MI)
Why?
You are worried that your finance team is not firing on all 4 cylinders
Your finance function is driving you, rather than the other way round
When?
You feel it is time to have an objective assessment of the performance of your finance system and personnel
The How
We use our Tectona Ten methodology to review the 10 key areas of any finance function and let you know how you measure up.
One of our expert Directors spends a day with you and your team to understand your business and your goals
We meet key members of the finance team and review ten key areas of your business – see Tectona Ten below
We deliver a report
We hold a feedback and closeout session with you to identify and prioritise options resulting in a written Action Plan
Our Director commits four additional half days of support to help you make a start implementing your Action Plan.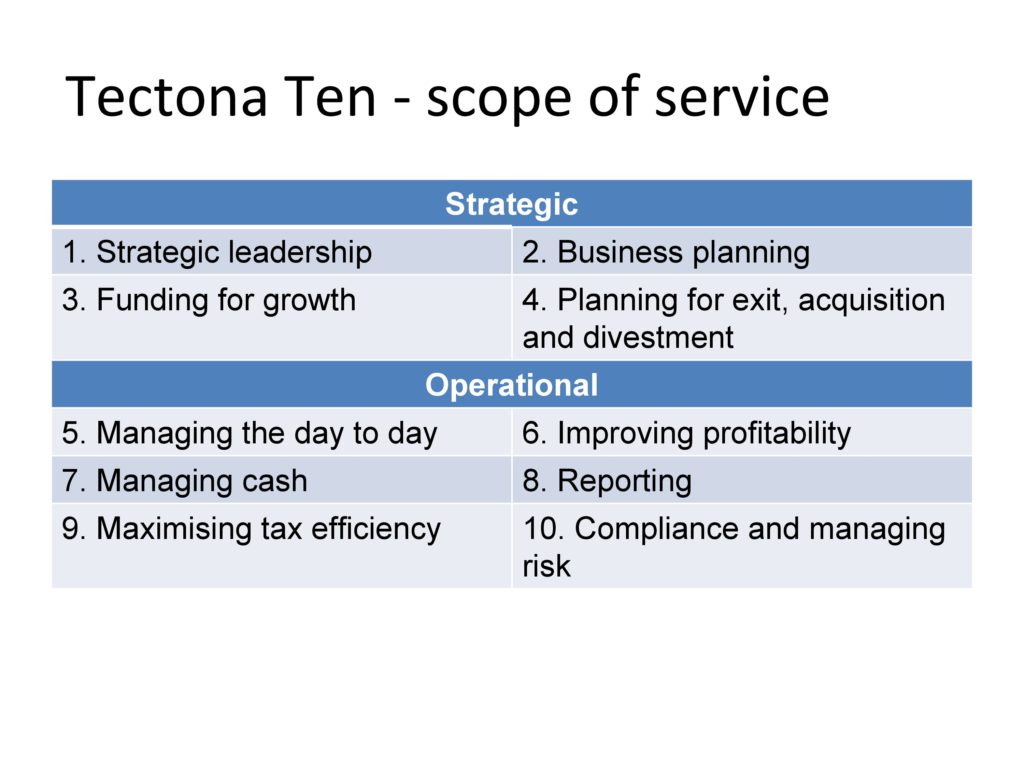 What you will get at the end of it
An Action Plan detailing the areas needing attention, prioritised based on the importance and urgency to the business
Specific proposals on improving finance and control to enable growth of your business
This Review is a detailed diagnosis of your business' finances and financial management underpinned by the Tectona Ten © proprietary best-practice framework.
What next?
You contact us (phone or send us an email) and we will call you back within 48 hours.
We will have a no-obligation conversation to understand your needs. If appropriate, we will introduce you to our Tectona Ten specialist team.