"One of the key requirements of the Business Growth Programme I recently completed was to ensure that we had a robust financial model for the business.  With little time to prepare, I contacted Tectona Partnership based on a recommendation.  Simon, one of the team at Tectona, rapidly delved into our systems and gathered all the information required.  He developed a simple yet comprehensive model that more than satisfied the requirements of running my business (and of the management course, too).  Our business now has this highly flexible model with which to run different scenarios to support our strategic decision making.  What is more, the work was done on time and under budget!
Tectona reacts extremely rapidly, is highly flexible and is an invaluable resource to any business."
Christopher Kenmore
Managing Director, Vehnet Ltd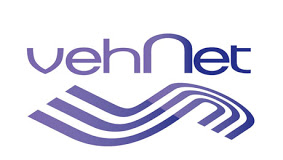 As timing was critical for us, Tectona immediately impressed us with their lightning response time – within 24 hours of first contact both Mark and Antony were able to meet and discuss terms. With less than a month to prepare financial projections for our board, Tectona managed the very tight timetable very effectively and were proactive throughout the process.
In particular, Antony did an exceptional job of immediately getting under the skin of our business model and various trading areas and then preparing various cash projections.  Whilst the richness of the information was complex, Antony was brilliant at translating and modelling the numbers into various scenarios which brought clarity to our decision making options.
With the pressure on our team to deliver these financial numbers whilst delivering business as usual, we would have struggled to do this without them.  I cannot recommend Tectona highly enough."
Tim Bleszynski
Head of Brand, Communication & Development at Arnolfini
"Why had I not heard about Tectona and Quad² earlier?
Simply put, Mark loaded up the detail from our recent audited accounts and created a virtual model which meant that we could play with different commercial scenarios.  I learnt that relatively small changes can have a disproportionate effect on the totality of the business and which key things I really must keep focussed on.  Our next step will be to explore the sales mix in more detail and to understand the effect of finding higher margin activity.
This was a really fun and educational exercise and I strongly recommend that every business should be challenged like this at least once a year."
Nick Martin
Managing Director, Advanced Fibreoptic Engineering Ltd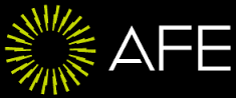 "My Tectona part time FD, Tim, has been an immediate success into the business.  He understood the challenges we had, addressed each issue one by one and in a timely manner which a competitor had previously spent months trying to understand with little progress".
James Phipps
CEO, Excalibur Group

"Tectona Partnership has transformed our financial reporting and business planning processes which have enabled us to assess our future strategic options with a greater degree of confidence.  Simon, our part time Finance Director, has brought considerable commercial and leadership skills to my executive team which in turn has proved highly reassuring to the Board. Tectona has understood our needs and has delivered – I am very happy to recommend them."
John Telfer
MD, Inspiring Business Performance Ltd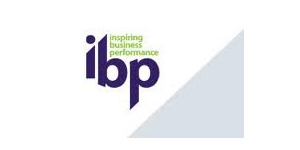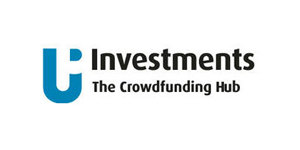 "I shared the financial information of a consultancy business that I know very well not really expecting to learn too much more.  I could not have been more wrong!  Mark took me through the Quad² program; he quickly confirmed a lot of what I already knew/surmised but then went on to explore whether the business was growth ready (it was!), and the best strategy to grow it.
This is dynamite and I will be making sure more of my clients get to fully understand their business."
Alex Peal
Partner, James Cowper Kreston

"I was delighted when Mark took me step by step through Quad² – the Tectona financial diagnostic tool.  He showed me the main areas to concentrate on in my business and we quickly focused on the key drivers of my 25 year old business which confirmed not only the overall picture, but also one crucial area (reviewing our approach to pricing) that I and the management team are only now focusing on in detail. A very timely intervention and I would not hesitate in recommending Tectona to anyone managing a business."
Philip Dancey
Managing Director, Woodward & Co (Environmental) Ltd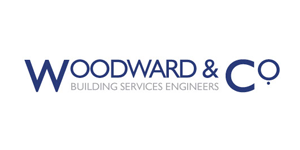 "Chris is a great business finance professional. I have worked with him on acquisitions and divestments, strategic planning and the day to day financial management of the business.  I have gained the utmost respect for his judgment, his insights and his ability to manage the most complex financial situations. He is a true professional and a great colleague."
Douglas Broom
Publishing Director, CCH Information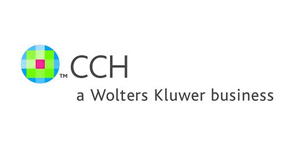 "Chris Burton-Brown, worked for me as Finance Director at my previous company, CCH UK. Chris consistently offered practical and sensible counsel. He is without question an expert in all financial matters who can do 'strategy' and 'tactics' in equal measure. You will seldom find a harder working, more honourable and effective colleague."
Martin Casimir
Managing Director, Bloomsbury Professional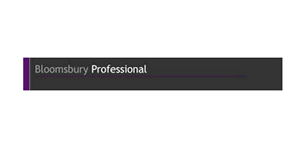 "David's unique combination of professional excellence and management skills has made an outstanding contribution to the direction and success of my company. He has an insightful understanding of issues and delivers practical and effective solutions that really work. He quickly and easily became an invaluable team member whose opinion and expertise I could trust and rely on from the very start of our relationship. David would be a real asset to any company."
Julien Payne
Owner/Managing Director, The Titleworth Group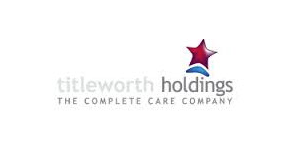 I have worked with David for 18 months. He came to us when we needed help in a broad range of areas spanning company compliance issues, strategic planning and management accounting. He has worked very successfully with the existing team and they have found him to be supportive and knowledgeable, whilst at the same time he has provided clear and transparent leadership. David has successfully addressed all the problem areas that we found ourselves with and continues to support the C level team and the Board on a monthly basis. I have no hesitation in recommending him.
Simon Mellor
CEO, AceAxis Limited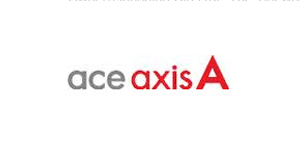 "I was very impressed by the professionalism of Tectona.  Using their financial diagnostic tool Quad² to quickly analyse our recent annual accounts we were very soon drawn to the mission critical areas in our business – and which of these we needed to work on to maximise profitability and cash generation.  Most surprising were the results from playing around with the price:volume dynamic.
We will be using this highly interactive process to drill down into our mix analysis and share this with our senior management team.
No one with the responsibility for running a business (or a division of a business) should pass up the opportunity to really understand what makes things tick. Get booked in with the Tectona team now!"
David Pedley
Chairman, GWP Group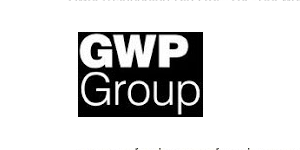 "Chris was totally responsible for us producing a realistic, exciting and dynamic five year plan.  He gained the support of key staff by taking the time to talk it through with each of them and kept them motivated giving them progress reports on a monthly basis.
The reporting clearly showed the key performance indicators we needed to focus on and has led to a significantly greater understanding of our business and where we need to focus our efforts to ensure efficiency and improved profit and cashflow.
As an interim FD Chris has made a huge difference to our lives through inspiration, perspiration and motivation as well as technical expertise."
Peter Douglas
Senior Partner, Welsh Hills Bakery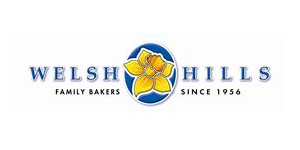 "Bernard worked for us as part of a team carrying out due diligence for a client on a proposed acquisition in financial services. His particular responsibility was around (i) the financials for IT including both running costs and the costs of transition to a new platform and (ii) the overall purchase process as documented in the Sale and Purchase Agreement. He identified important issues and suggested how we present these with recommended solutions to the client. We incorporated the majority of his suggestions into our final report to our client who successfully completed the investment. Bernard's contribution was a major factor in our successful delivery of this project."
Professor Michael Mainelli
Executive Chairman, Z/Yen Group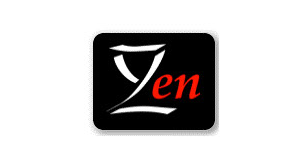 "Ian has provided invaluable financial advice to us over the last couple of years, from cash forecasting to business modelling. He has helped develop the business plan from a strategic perspective and greatly assisted our fund raising efforts in the clean tech sector. He is a good person to work with and understands technology businesses, the importance of intellectual property and provides sound commercial advice."
Paul Winter
Managing Director, Biocentre Technology Limited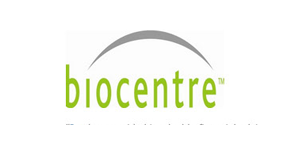 "Tectona came at just the right time for us. Our part time FD, Tim Marvell, steadied the ship at a key time. He gave us much better results, much quicker which meant we had real confidence in our decision making and a far lower level of business risk.
Another key benefit is that external stakeholders now see us as far more capable and credible which has helped enormously with our plans for significant growth."
Peter Boucher
CEO, Excalibur Group

"Antony's assistance in preparing for the sale of my business was invaluable. He presented me with a clear, concise and coherent strategy and played a key role in negotiating 'top dollar' for the sale price. Bottom line – his advice made me money. I like that in an accountant."
Kristin Litton
Managing Director, Primary Publishing Limited
"Antony brings commercial awareness which is unlike most "bean counters". He can see the bigger more complete picture, probably from his experience of running his own company. He understands the importance of sales, marketing and R&D, which many accountants I have worked with in the past tend to dismiss. His forecasting and monitoring methods assist these and all aspects of the evermore complex and fast moving commercial world of SMEs today."
Andrew Howell
Managing Director, BCB International Limited
We wanted to understand the alternative structures available to us to set up a new project.  Tectona provided a hugely capable and experienced FD, Nick Lawson, who helped corral our thoughts, chaired our meetings and provided sound process.  Which meant that we quickly got to a decision point with far less fuss than we would otherwise have done.  This was a role I was not expecting a financial expert to excel at – and Nick totally surprised us.
Angus Gibson
Director, Lamont Communications Ltd