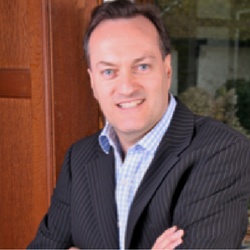 About David
Chartered Accountant. Cambridge University. Watford FC. Harlequins RFC. 2 children. Rugby, Cricket, Football, Golf, Tennis. Lead singer in a band. Barbershop choir. Piano. Live music.
Experience
Care Homes and Healthcare
Global leader in communications technology development
International vehicle hire
Catering services to the airport and transport industries
Retail, duty free and restaurant services
Tool and equipment hire
How I help Clients
Improvement in financial and operational management and reporting
Business development, restructuring and cost management
Successful bank refinancing and fund raising for new developments
Financial modelling and forecasting for cash flow and business planning
Management of key business targets, including bank covenants
Supporting CEOs in company restructures and development
Review, assessment and integration of accounting systems
Design of management information packs for operational and board use
Legal and contractual reviews and negotiations
Integration and development of start-ups and acquisitions
Recruiting, developing and mentoring staff
Problem solving and generating creative solutions
Relationships with banks, brokers, insurers, auditors, lawyers, HMRC
Implementing effective risk management
Ask David
"Unique combination of professional excellence and management skills."
"Insightful understanding of issues and delivers practical and effective solutions."
"Quickly became an invaluable team member whose opinion and expertise I could trust and rely on."
"Worked very successfully with existing team and they have found him supportive and knowledgeable, whilst providing clear and transparent leadership."
"Successfully addressed all the problem areas we found ourselves with".