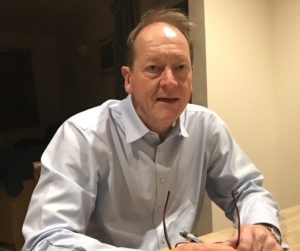 About Me
Chartered Accountant. Reading University. 3 children and 1 dog. Golf. Hampshire cricket. Southampton FC. Skiing. Squash. Photography. Painting.
Senior Finance Experience
M

ulti-disciplinary professional services

Property and construction consulting

Engineering and design

Software and technology services

International telecoms and media
How I help Clients
Develop insightful management information, KPIs and board packs.

Financial modelling for decision support.

Hands-on approach to problem solving.

Lead and develop finance teams.

Understand the financial mechanics of the business and the drivers of profitability and cashflow.

Select and implement better accounting and control systems.

Identify, complete and integrate acquisitions.

Implement a planning and forecasting framework.

Write or appraise business plans for major projects or new initiatives.

Financial training for non-financial managers.