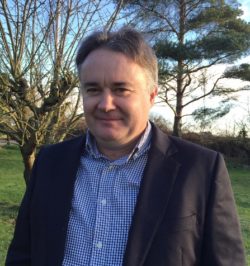 About Mark
An experienced Finance Director offering on-going or project based services to small and medium sized companies.
Experience
Managing and leading finance and admin teams and ensuring adequate internal controls and procedures are in place;
Business exit strategy (sale of business for $30M);
Successful VC equity raising experience (up to £15M);
Successful private equity (EIS) fund raising experience (up to £2M);
Successful bank loan of £1M through Santander "Breakthrough" program;
Successful "re-phoenixing" businesses post liquidation to profitability;
Successful MBOs, financial integration and business acquisitions;
Treasury function – making the cash "sweat".
How I help Clients
Financial modelling and forecasting for 1 – 3 years;
Financial strategy and running "what if" scenarios;
Financial integration of acquired companies into new owner infrastructure;
Identifying and sourcing the most appropriate finance for the business;
On time financial and key performance indicator reporting;
Group consolidation reconciliation and reporting;
Negotiating and review of key customer and supplier contracts;
Board room presence.
Interests
Skipper for Village cricket team;
Avid Football and Rugby Supporter;
Skiing;
Glorified taxi driver for 3 boys.