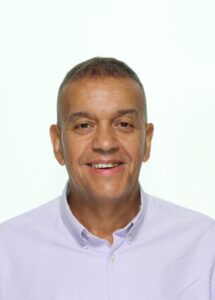 About Mike Thompson

Chartered Certified Accountant, MBA (Durham), Certificate in Business Analytics (Columbia Business School).
World travelling – between roles.
Bilingual – English and 'Geordie'
Senior Finance Experience
Technology and Software
Financial services
Media
Publishing
Retail
Archaeology
Fine Art
How I help Clients
Acting on the root causes of poor financial and operational performance
Removing low/no value administration costs.
Overhauling financial reporting to deliver the "single source of truth."
Improving EBITDA and optimising cash.
Leading Investor Readiness and DD programs to successful Exits (3).
Designing integrated multi-currency cashflow modelling for valuation, acquisitions and exits.
Forging strong business partnerships and stakeholder relations.
Upskilling teams and designing company-wide best practice processes for financial and operational excellence.
Clients Say
"Delivered amazing financial clarity to the business, proving a solid partner to me both financially and commercially".
"Has an amazing ability to grasp the complexities of a business and shape its future direction".
"Is not restricted to the financial areas, adding value across the business".
"It's like a fog has lifted."
"Brought a valuable service to the directors, bringing strong ICT skills and the ability to get the best from people at all levels."