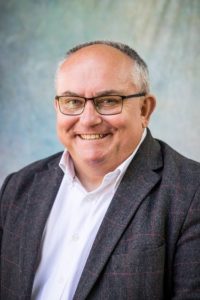 About Me
Chartered Accountant. QPR FC. 2 children. Charity Trustee. Forest Dog Walker. Trainee CoE Lay Minister and Theologian (finally a p-t Uni student at 52 years old!). Life Member of the Regents Park Open Air Theatre. Way too large record collection (according to Mrs Day!). Fan of American Football.
Senior Finance Experience
Political Party and affiliated organisations

Partnerships

Global voluntary association of independent countries

Not-for-profit

Charities

Point-of-use water purification manufacturer and distributor

Property and leisure group

Professional Regulators
How I help Clients
Develop & maintain relationships with top management, colleagues, and stakeholders.

Provide advice and counsel to CEO and senior colleagues guiding them to drive high performance and best practice.

Produce user friendly reporting and analysis for leadership, Board, and key stakeholders (Banks, Investors etc) focused on the strategic aims and the financial performance of the organisation.

Able to explain the vision clearly to Board level contacts and provide project management oversight and leadership to ensure successful efficient and value for money delivery.

Negotiating contracts, generating savings, and ensuring value for money.

Managing financials, forecasting, budgeting and controlling costs.

Ensure compliance with applicable regulatory or other legal requirements. Provide oversight and leadership to auditing and compliance functions.

Developing and gaining approval for strategies and detailed business plans, converting visions into tangible outcomes.

Provide support to bid and sales teams to ensure that proposals and pricing are financially sound and meet business profitability criteria and objectives

Recruiting, managing, appraising, mentoring, and building high performing finance teams.
Clients Say
"It was an absolute delight to work with you."
"I think you did a wonderful job and we have much to be thankful to you for!"
"Many thanks for your support and collaboration over the years. We are in much better shape thanks to your efforts."
"You've been such a great help over the years – both in and out of office – so thank you for all your help and support throughout. It really has been appreciated."
"You were always helpful, good spirited, professional, smart and skilled."
"people buy people and we bought you first and the firm second"
" Your steadying and calm influence was always reassuring."
"you are great at managing people, good with detailed replies to queries that were constructive rather than the stereotypical "can't do that" answer"
"It has been an absolute pleasure working as part of your team"
"you have a proud record. A great source of wisdom in my early and nervous days as CEO!"
"An absolute pleasure working with you Simon – after those three cash strapped and turbulent years in fundraising I honestly don't know how you did it for so long!!"
"You were always a steady hand and a ready help in trouble"