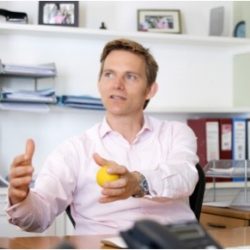 About Simon
Chartered Accountant. Tax Specialist, Aston University. 2 children (now teenagers). Swimmer, Gym and Walker (nothing too strenuous). Chakra-punture and Esoteric Healing Practitioner (not currently practicing). Guesthouse owner (The Lighthouse). Charity Volunteer (Sound Foundation).
Experience
Automated Manufacturing and Precision Engineering.
Company Secretary for a small PLC
Various Retail positions, including time with Harrods International
A cross section of IT roles, working with internet start ups, and more mature hi-tech Companies.
Owner & Director of significant ventures in Hospitality, Development and Construction.
How I help Clients
Develop forecasting and strategic planning models, especially with start ups.
Assist Management with implementing these plans.
Root and branch review of existing financial systems and recommendations.
Develop and maintain management reporting systems / KPI's.
Specialism in selecting and implementing cloud based accounting solutions.
Coach and train existing finance staff.
Negotiation with customers, financiers, staff and suppliers as required.
Restructuring of an organisation, including insolvency / administration.
Due diligence on acquisition targets.
Active participation at a Board level, particularly in creating more rigorous governance.
A wide range of tax planning experience.
Clients Say
"Beneath his calm demeanour lies a sharp commercial edge combined with emotional intelligence"
"Gets to the heart of the matter, and gives clear guidance"
"If well-known Danish lager producers also made accountants, they'd have made Simon Williams"
"Simon is not afraid to challenge you, to help you understand what is really going on"
"A top quality service with enormous integrity"