In this guest article by Jan Bowen-Nielsen we look at how a business coach can help you prepare both you and your business for exit and support you through the process.
Business growth
In my previous two articles for Tectona I looked at the value of having a business coach to help you develop a successful growth strategy and help you navigate the challenges as your business grows in size and complexity.
Every business owner eventually exits their business. Some leave by choice (e.g. selling up, retirement, pursuing other opportunities), some are forced by personal circumstances (e.g. illness) and others by business factors (e.g. insolvency) or external factors (e.g. regulation, changes in the market).
Perhaps surprisingly, a PricewaterhouseCoopers study identified that around 75% of private business owners have no Exit Plan in place. This is exposing the business, its staff and the owner to the risk of a sudden, rushed sale or closure.
To ensure the successful transition of your business, whether 10 years from now or in the event of an unexpected emergency, exit planning cannot begin too soon. Owners who realise this not only increase the market value of their business but protect the wealth built up over years of hard work and sacrifice.
There are 2 aspects to consider – the obvious one is to focus on the business; but don't ignore the other one – the personal side and what it means for you.
Preparing Your Business for exit
When we are coaching business owners around business exit we typically explore three areas:
What do you want for your business and what do you want to leave behind?
Maybe you are proud of the difference your business is making; your business means more to you than just an income stream and you want to leave a lasting legacy.
Maybe you want to ensure that your employees are well cared for or even that some or all of them take ownership of the business afterwards.
What do you want from your business?
What are you getting from your business now? What would you like at the point of exit and beyond? This relates not only to the sale value of the business and income after exiting, but also encompasses the more emotional elements – for example, pride.
What do you want the business to look like at the point of exit?
One element is value – and Mark Nicholls of Tectona has written a separate article that describes the 7 key areas you need to address to increase the value of your business.
Other elements will include:
Who will be our customers?
How do we acquire and keep them?
What products/services will we be providing?
How does the team look and what can they do?
What structures are in place? The list goes on …
One other key element that Mark highlights is the importance of reducing reliance on yourself. If you left the business, how would that affect it? Will it continue to thrive, or will customers leave and staff be left floundering?
A potential acquirer will want to see a management team that is capable of running the business without you and who are committed to its future.
Helping a business owner build a strong management team and letting go of control is often a key area of focus to ensure that the business is an attractive purchase proposition and able to command a good price.
This is by no means easy but is sound business practice. The business, the business owner and staff will all benefit now as well as when the time is right for a sale.
Preparing You for exit
After a lifetime of running your business, it can be challenging to consider what life after a sale may look like. The business may currently give you a lot more than just an income. It may be giving you purpose, status and pride. What will you have once you leave?
It's helpful to ask questions in preparation for exit to kick start the thought process and sketch out what comes after the sale. Questions I often ask business owners include:
What would you say if someone asked you "What do you do?" after you have left your business?
What will you spend your time on?
Who will you spend your time with?
What will this give you?
Alongside preparing the business and the management team, we will also start to prepare the owner for a new life. Once the owner starts to research and think about life after the business, it opens up possibilities and makes life after the exit more real and, in time, more appealing.
Exiting
The process of exiting can be highly emotional and range from utter excitement to utter despair. Even with preparation, it is often confusing and full of ambiguity. For most business owners this is the only time in their life where they experience an exit. Advisers are typically more experienced and less passionate, so it is important to have a good set of trusted advisers and support.
A strong FD (to lead the process) supported by great lawyers, accountants, corporate financiers and financial advisers will make a huge difference to the end result.
A business coach's role is to help the business owner stand back and reflect on what the future will look like and how to prepare themselves and their team for the transition and for the new world. I've seen what a difference good, timely exit planning can make; and how, for some, this planning can turn the oft-dreaded (and inevitable) exit into something far more exciting and positive.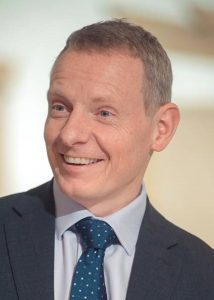 About Jan Bowen-Nielsen
Jan Bowen-Nielsen is the managing director of Quiver Management, a European Quality Award winning business coaching, leadership training and change consultancy business. Its team of 17 business coaches brings in-depth practical experience of running and supporting successful businesses, from start-ups to large multinationals, enabling business owners, senior managers and leadership teams to drive and manage growth. www.quivermanagement.com