Every month we meet a top-drawer author and put them through their paces. This month it was the turn of Gary Bloom, an elite sports psychotherapist who works extensively with the business community (as well as high profile sportsmen).
These are my takeaways from our one hour session with Gary.
But the real value add was the 40-minute session smaller round table discussion which followed – we were a group of 8. This is where the deep insights get shared which can be directly related to your and my lives.
So, if you are serious about being empathetic (with yourself as well as others) then the book is well worth a read. Or if you are really short of time these nuggets might help:
Establish psychological safety

the real kicker is when staff are not comfortable admitting they need help – something is wrong

And even large corporates (who should be getting this right) are often no better than football clubs

Create clear boundaries, end points

Rest your body, or your body will rest you

Improve the quality of relationships in your organisation

Don't chop down the tree to harvest the apples

Get buy-in from the top

Happier players play better – in sport and in life

Check up on people – ask the hard questions (and mean it)

Have open conversations

How are you? How are you?

We're experiencing the psychological effects of a world war

Young employees may be affected

Isolation is incredibly challenging

Asking for help takes

Courage, Bravery and Willingness

1 in 7 approached were open to talking with Gary on his radio show

Jurgen Klopp is an example

We need to show vulnerability ourselves as leaders

It shows strength, not weakness

You need to

be brave to have a brave conversation

We need to help people work things out for themselves

Giving advice infantilises

Only they have the context and the answers

Mental Health is seen as a swearword (well, 2 actually!)

It is not binary

We are not either ill or fit

We are somewhere on the scale

Men don't cry

Yet suicide is the biggest killer of 25-50 year old men

Until we get this sorted things will not change

What we do vs. who we are – we all too often see ourselves as a function of our day job

Burnout damages the brain

Be kinder, gentler, more empathetic
Rule of 3

: See your GP if you have felt angry/frustrated/depressed for 3 times in the last week and for the last 3 weeks

Psychotherapists work with:

The front end – the here and now

The back end – history, childhood – the why

Mindsets

Threat – looking back at the rivals on the running track behind you

Challenger – focusing on the rival ahead of you 

Returning from WFH will be a challenge for some staff – do not underestimate it

Find a 'Supervisor" if you are counselling people

not to be judged on what you got wrong

to get another, external perspective – have you thought of…?

Relationships, relationships, relationships

Your organisation is only as good as the relationships inside it
It powers success
Italics = Gary's quotes
Do let me know if you are interested in receiving details of our future Meet the Authors events – these are the ones coming up: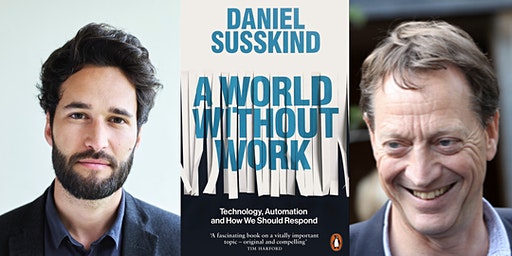 Meet Daniel Susskind with Mark Nicholls' guests for A WORLD WITHOUT WORK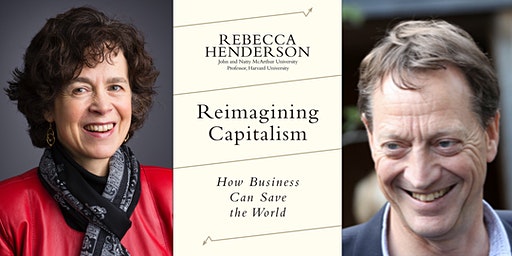 Meet Rebecca Henderson & Mark Nicholls' guests for REIMAGINING CAPITALISM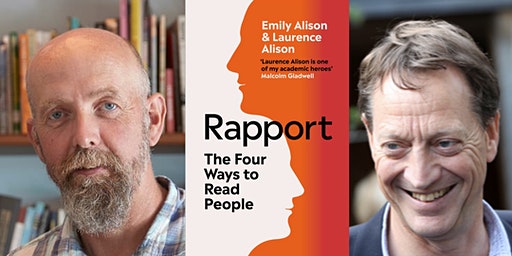 Meet Laurence Alison & Mark Nicholls' guests for RAPPORT